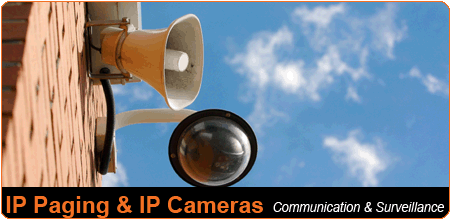 IP communications provides businesses with much more than just lower cost telephony, remote workers, better call flow and CRM integration. Security is one more of the areas where IP communication excels.


PA/IP (PA over IP) provides unique advantages over analog paging systems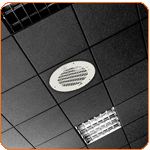 • Provide a modern paging or PA solution
• Inter operates with any standard PBX
• Proven cost saving over single function wiring.
• Provide network based redundancy for emergency broadcasts, and evacuation systems.
• Span multiple facilities, multi-city / national paging platform without head-end hardware.
• System wide capability to add IP phones, IP cameras and 2 way-audio / remote monitoring.


---
Emergency Preparedness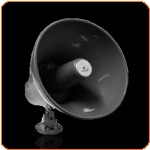 • Provide supplemental reach to overhead paging, parking, outside inter-building or even individual desktop notification.
• Network based system provides integration path to meet needs and requirements for notifications to individuals with disabilities.


ABP's Open Standards based solutions will operate with practically any SIP based IP-PBX platform.
Deploy as individual SIP devices or in multicast mode. Connect and power via Ethernet cable with POE. Use wireless and AV adapter for more remote units and mix-n-match, ceiling speakers, wall speakers, outdoor speakers and desktop units.

ABP Resellers provide customized paging solutions that can connect to any existing phone system and later be upgraded to a full business IP-PBX solution.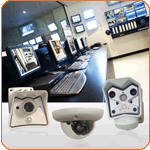 NOW Video Surveillance with two-way audio over IP wiring or wireless. ABP's Mobotix IP cameras together with Mobotix's MX Control Center create a state of the art surveillance and monitoring system that scales from a few cameras to hundred of cameras.
Call ABP for more details on IP Surveillance Cameras.


---